A recorder, also called a datalogger, is an electronic device used to read input values from measuring devices to record and monitor them. They can be a model dedicated to this operation, or it can be a secondary function included with a sophisticated process controller.

Variables are measured by suitable sensors and converted to signals acceptable to the recorder. The recorder provides numerical or graphical display of the measured values. The data is recorded and stored based on the schedule required for the application. Most recorders can accept multiple inputs from various sources at the same time. Many also include optional auxiliary functions for alarms, retransmission, communications, math functions, logic, batch processing, etc.

For example, in a large industrial central chiller system: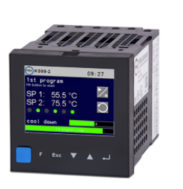 PMA KS98-2 touchscreen multi-function controller operating as a paperless recorder. Four channels simultaneous datalogging using 3 linear inputs to record flow, pressure, and temperature, with digital input to record tank-full level event. Numerical and graphical display of all channels are available on customizable screens, with manual or automatic trigger recording choices. All data is available for manual or automatic export to review as needed.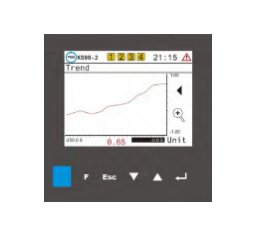 The KS98-2 can include many auxiliary functions to support your application.
Alarm Outputs

Process Control

Retransmission

Communications

Transmitter Power Supply

Digital I/O

Real Time Clock

Math functions

And much more...
Gems Sensors & Controls and West Control Solutions offer paperless recorders for your monitoring and datalogging needs. See our DataVU 6 - touchscreen paperless recorders and West Pro EC44 - dual temperature controller with datalogger & real time clock for more options! Learn more here.