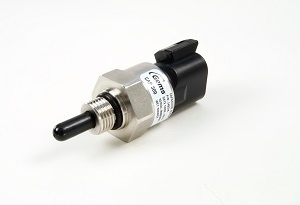 The CAP-300 was developed for your most rugged aqueous applications.
The durable, reliable and compact capacitive level sensor meets standards to multiple industries. It was factory tested and validated to stringent (off highway vehicle) OHV standards to reduce customer validation period and time to market. It endures high shock and vibration testing to Mil-STD-202G, salt spray, thermal shock, and electrostatic discharge.
Gems also has NSF/ANSI 169 compliant models available for use with water, coffee and dairy.
Other benefits of the CAP-300 include:
Proprietary radio frequency (RF) circuitry that minimizes false readings
Compact design allowing for maximum design flexibility
Multiple mounting options ensuring incorporation into a vast range of applications
IP67 and IP6K9K rated electrical connections offering resistance against moisture intrusion
Can be configured to withstand temperatures from -40°C to 125°C