Mining trucks and vehicles are exposed to some of the most extreme environments in the Off-Highway Vehicle industry: high temperatures, very high shock and vibration characteristics, exposure to the elements, etc. On top of that, as the vehicle is moving around the work site, the heavy load in the dump body can shift and cause spikes in the hydraulic system controlling the bed, steering, suspension and brakes.
As feedback to and from the systems on the vehicle are being improved upon, more data is required by the on-board controllers of the vehicle. One of those additions is not only the active pressure in a particular system but the additional need for monitoring the temperature of the fluids inside the system as well.

An example is a mining truck manufacturer that utilizes nitrogen charged cylinders for their brakes and accumulators. Not only do they want to monitor the pressure o the nitrogen in the cylinders, they want to monitor the temperature as well to ensure that the systems is operating in the correct parameters.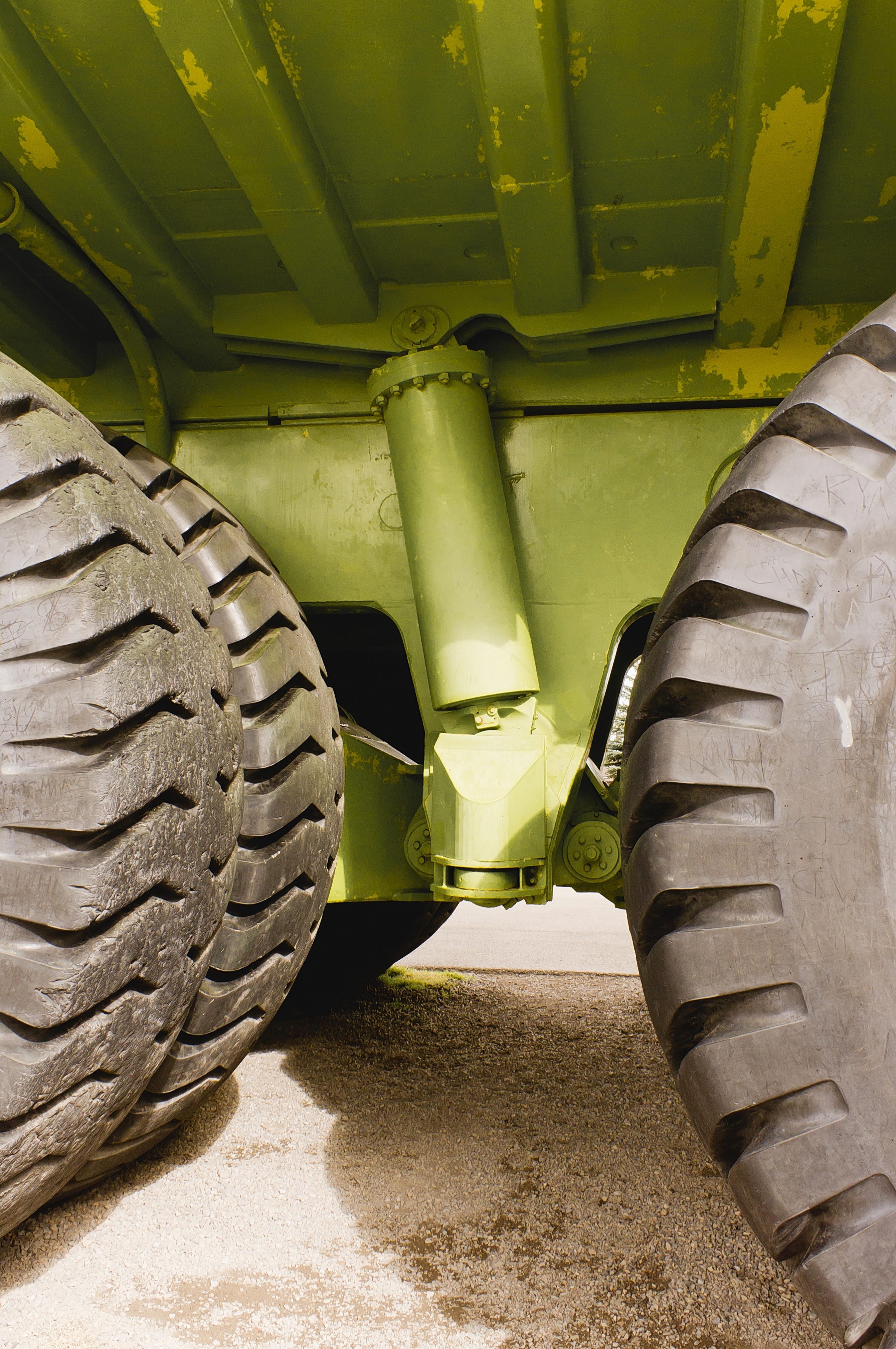 Challenge: Finding a single reliable, heavy duty pressure sensor with a temperature output that can survive the mining truck environment

Many pressure sensor manufacturers offer sensors that can survive in the mining truck industry. But few have the optional configuration of having both pressure and temperature readings from one device. Typically, you would need an access port for a single pressure sensor and then you'd need to create a second access hole for the temperature sensor. This extra access port adds additional labor costs as an additional area for potential leaks.
Solution: Gems 3201 Series Pressure Sensors with Dual Output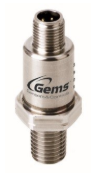 The Gems 3201 series Dual Output Pressure Sensors feature a single device that can read both pressure and temperature in a single sensor solution. The pressure is measured via the thin-film strain gauge inside the sensor. The same strain gauge utilizes a temperature measuring component that since it is built right onto the strain gauge, it can measure the temp of your media (fluid, oil, gas, etc.). This way, the manufacturer has one access port but two outputs.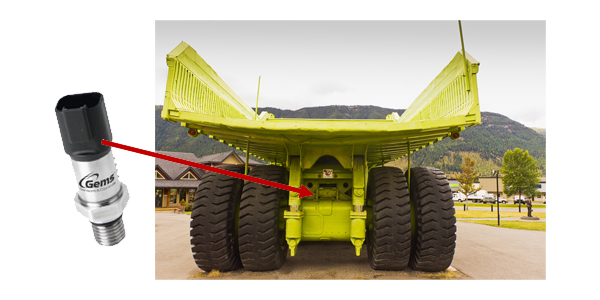 Features of the Gems 3201 Series Pressure Sensors:
Dual Output = Ability to provide both pressure and temperature from one sensor
Heavy Duty = Able to withstand pressure spikes
Exceptional Long-Term Stability = No need for costly field calibration or replacement
Thermally compensated = Consistent performance under wide temperature conditions
304 Stainless Steel body = Able to with stand harsh chemicals and gasses
Sealed to IP67 = heavy water spray, power-washing
Enhanced RFI, EMI, and ESD Protection = Clear uninterrupted signal in harsh electrical environments
Computer Controlled Calibration = High 1:1 Interchangeability from unit to unit
Passes 40G Vibration test and IEC Free Fall test = Rugged design to handle excessive shock and vibration conditions.
Other notable BLOGs:
Industries:
Other Mining App Notes:

Adjacent products: