Ultrasonic Sensors in Mining Equipment
In mining, mineral and metal processing technology is essential. This technology separates the valuable minerals from waste which is usually done so using magnets.
Challenge: Monitor water level in the dirty tank
In this mining application, ferrous minerals are being removed from a slurry via a magnetic wheel. The slurry is pumped into a tank in which the magnetic wheel is rotating vertical into the water/slurry mixture. The wheel picks up the ferrous particles suspended in the slurry and collects them on the surface of the wheel. As the portion of the wheel rotates out of the slurry, a mechanical edge scrapes the collected ferrous material off the wheel and into a bin. The customer needed to monitor the water level in the tank to ensure that the system would function properly.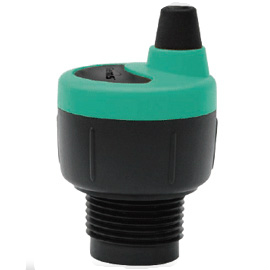 Solution: UCL-510 Ultrasonic Continuous Level Sensor
Gems Sensors UCL-510 was chosen for several reasons:
Accurate monitoring of water/slurry level of processing tank
High IP rating and robustness of housing
Simple installation and signal/programming integration
Non-contact measurement
Other features of the UCL-510 include:
49-Inch (1245 mm) Range. 1" NPT Mounting
Non-contact for corrosive, sticky or dirty applications
Combines 4 relays, 4-20mA output and pump/valve control in one small sensor