Whether it's for research or surgery, accuracy is essential in healthcare. That's why medical practices need dependable equipment they can rely on. That's where we come in to play! For more than two decades, Gems Sensors has been providing the medical industry with expertly engineered components and systems for a variety of healthcare solutions. We're also ISO-13485 certificated and committed to providing our medical OEM customers service that consistently meets regulatory and quality requirements for the medical device industry.
From precision blending systems for ventilators to bulk supply feed systems, a Gems-powered healthcare solution stands apart with custom-engineering and design built to perform at optimum levels crucial to every industry, especially medical sciences. Here are five areas where Gems plays a vital role in medical equipment solutions today.
Fluid Handling Solutions
Fluids are a major component to many medical devices. If a liquid or gas needs to be measured, monitored, or controlled, there is a range of fluid handling technology that can assist. Some of the functions of these devices include monitoring, mixing, wash systems, and waste control. In response, Gems delivers custom, engineered fluidic systems, solutions, and integrated sub-assemblies. Our products combine a variety of intelligent sensors and world-class manufacturing tools to significantly
boost efficiency, productivity, and quality for each healthcare solution. And if a specialty device needs construction, Gems can create a custom-made fluid handling technology solution to fit the demand.
In Vitro Diagnostics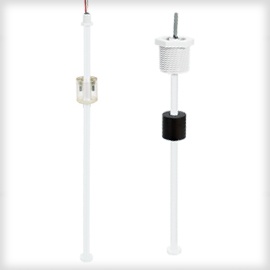 Flexible design of level, flow, and pressure sensors and valves are critical to the proper operation of an assortment of vital diagnostic machines. You can count on us to supply you with this. Gems manufactures the industry's smallest level sensors to assist in detection and diagnosis of diseases and ailments. Our XM-XT 300 Series Level Transmitters, for instance, are among the most compact and efficient on the planet.
Analytical Instruments
The pharmaceutical and biotechnology industries can't gamble when it comes to receiving accurate data from their instruments. Our fluidic systems for analytical devices are engineered to provide the most accurate precision measurements while conforming with a variety of demands such as space, time, and materials.
Medical Lasers
Whether they're being used for skin resurfacing, tattoo removal, vascular treatment, or more, medical lasers are an indispensable healthcare solution. One of the biggest concerns with medical lasers today is the risk of overheating, which can lead to automatic shut down. Gems' flow switches solve this problem by detecting the flow of liquids in the laser's cooling loop. Additionally, our valves can control coolant in laser wands.
Surgical Systems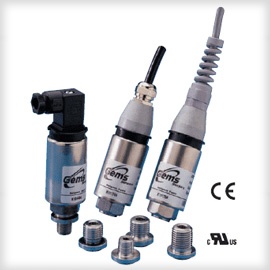 When it comes to cryosurgical equipment, Gems' valves regulate delivery and ventilation of low-pressure liquid nitrogen. They also consistently deliver actuations at very high speeds (2500 actuations per minute to be exact). Additionally, Gems' pressure transducers can continually monitor liquid nitrogen supply tanks for appropriate levels. In fact, the Gems 2200 Series Pressure Transducers provide a sensor line that can accommodate specials without having a negative impact on performance.
When it comes to robust performance in healthcare, your sensor company plays a big role. That's why many of the world's leading medical device manufacturers have partnered with us to design, manufacture, test, and deliver fully customizable, scalable assembly solutions for their devices. With a knowledgeable and passionate staff, Gems is ready to provide the medical sciences industry with excellent products and services for years to come.