Coffee shops all across the globe are catching on to the relatively new, velvety coffee trend called Nitro Cold Brew. It takes nitrogen and pumps it through an infuser and into the coffee to create an easy-drinking, silky coffee. It is normally served straight from the tap and not over ice, which will essentially ruin the velvety effect.
The Nitro Cold Brew dispensing equipment in the restaurants have different fluids running thru them: coffee, milk, as well as bubbles, some condensation and humidity.
Challenge:
Finding
a
n
NSF
Certified
Liquid Level Sensor
that will be able to detect the Cold Brew Coffee
The biggest challenge for this application was that all devices within the application must work for the application to fully work properly. This means the sensors within had to work through milk, coffee, condensation, humidity, and bubbles. All parts of the machine also had to be NSF (National Sanitation Foundation) Certified.
Solution: Capacitive Level Sensor, CAP-300N Series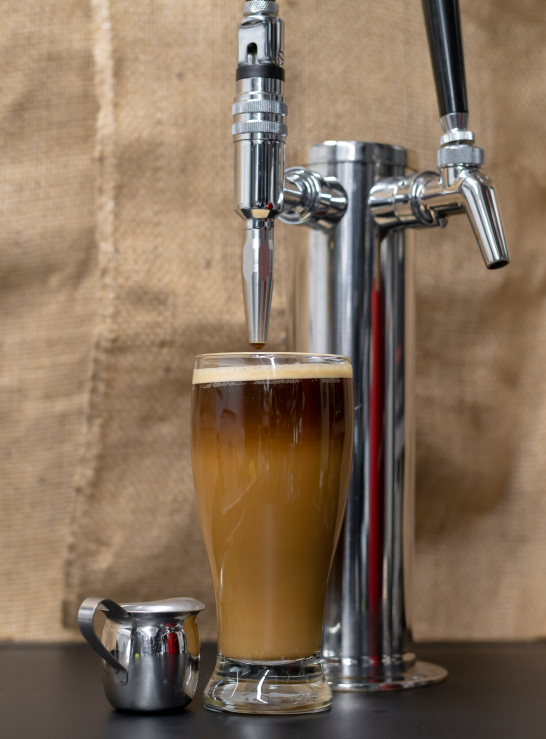 Within one month, start to finish, Gems was able to create and test an NSF certified sensor for the nitro-brew coffee machine. The original CAP-300 was meant for automotive coolant, which was perfect for the harsh environment of food and beverage, including cool temperatures but did not have the NSF rating. The CAP-300N is able to withstand media build-up (such as milk). The Capacitive level sensor is one of the most durable and reliable point level sensors on the market compatible with aqueous based media, especially water, dairy, and coffee.
The CAP-300N is an NSF 169 certified, direct contact level sensor that lets the machine know when the Nitro Brew coffee is present, is running low and/or needs to be refilled. Without this type of NSF certified sensor, the machine could run dry, as well as be unsanitary.