A reliable water level sensor for tanks is crucial to help always ensure proper water levels are maintained. Using poorly constructed water tank level sensors can cause overfilling, which can be costly to clean up and damage expensive equipment. On the other hand, too little water can cause costly downtimes and inadequate water pressure. Regardless of the failure, replacing sub-par water level sensors is expensive and preventable.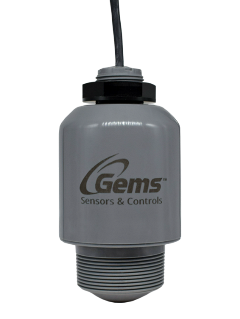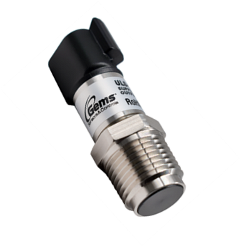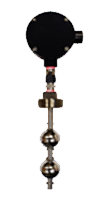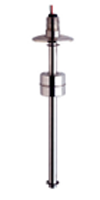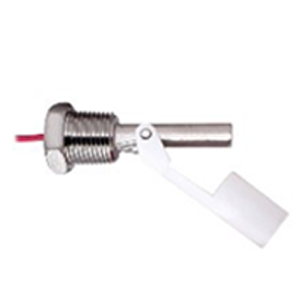 Learn more about Gems' newest Water Level Sensors for Tanks below!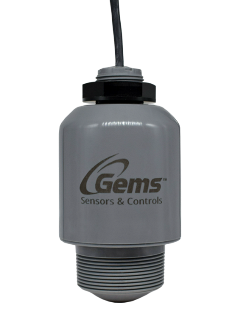 Gems RLI-80 Non Contact Radar Water Level Tank Sensor
Non contact design eliminates the requirement of material compatibility between the liquid and the sensor, especially on corrosive Deionized Water and Reverse Osmosis water

Non contact design also ensures there are no issues with hard water leaving mineral deposits on float-based sensors, causing them to fail.
Non contact level sensors are by default a no moving parts technology, therefore there is no risk for mechanical failures that occur in contact based sensors.
Non contact level sensors are smaller by design which reduces shipping cost and transit time compared to large stem and float-based sensors.
Non contact level sensors small design also reduces installation time and the amount of personnel needed to install.
Features

Non-contact
2" NPT mounting

PVDF housing
Intrinsically Safe
UL/c-UL, ATEX/IECEx
50' (15m) sensing range
0.2" (5mm) accuracy
Modbus
4-20mA
Bluetooth®
IP 67
15' or 30' TPE Jacketed Cable
1 ¼"-12 For Bracket Mounting
Full vacuum to 43 PSI
-40 to 80C
Part Number Chart

| | | | | |
| --- | --- | --- | --- | --- |
| Part Number | Output | Mounting | Cable Length | Price |
| RLI-80-C-1-1 | 4-20mA | 2" NPT | 15 feet (4.57m) | $799.00 |
| RLI-80-C-1-2 | Modbus | 2" NPT | 30 feet (9.14m) | $839.00 |
| RLI-80-C-2-1 | 4-20mA | 2" NPT | 15 feet (4.57m) | $799.00 |
| RLI-80-C-2-2 | Modbus | 2" NPT | 30 feet (9.14m) | $839.00 |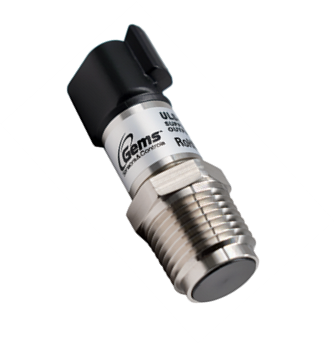 Gems Universal Water Tank Level Sensor ULS-100
Compact - The Universal Level Sensor's small footprint and less-intrusive flush sensing element for maximum flexibility
Reliable – Accurate and repeatable point-level detection using advanced sensing technology with electronic solid-state switching
Durable – Universal Level can withstand harsh conditions and outdoor environments with IP6k9k rating, wide temperature range, and high-pressure capability
Versatile – Reduces inventory and simplifies product selection by replacing several different sensor types with the Universal Level Sensor for aqueous, oil, and hydrocarbon-based media
Approvals – * CE, RoHS, UL, cUL
*Approvals Pending
Level Sensor Technology Comparison
Universal Level Sensor technology encapsulates the best of what existing sensor types offer in a single sensor technology.