Application
Industrial and commercial boilers are expected to operate uninterrupted at peak efficiency. Anything less can result in serious waste, and ultimately, money lost. Configuring intricate boiler controls with many control loops to fit ever-changing heat requirements can be challenging without the right modern controller. Sophisticated, accurate, and repeatable boiler control provides an effective solution to reduce waste, improve efficiency, increase safety, and lower cost.


Application Challenge:
Addressing complex multi-loop boiler control with an economical complete process automation solution that is fully adaptable via hardware and programming to match exact application requirements.
Application Solution: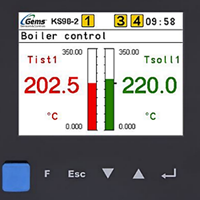 Gems KS98-2 multi-function controller - The KS98-2 combines PID control, process monitoring, sequence control, data logging and alarm monitoring functions in a compact programmable unit. It can act as a dedicated DDC (direct digital controller) for a single boiler or can include many devices in a primary/secondary configured DCS (distributed control system) for multiple boiler control. With fully modular internal I/O, optional remote I/O, and up to 30 control loops, the Gems KS98-2 can be tailored to monitor and control the many process control loops required in a sophisticated boiler system. The comprehensive function block programming library supports many features for customizable user interface and complete process control.
Contact Us for Application Assistance >

Supported control and monitoring functions include:
Pressure control loops may be used for the control of boiler pressure or fuel oil pressure.
Temperature control loops may be used for the control of steam or water temperature from boilers or fuel oil temperature from fuel oil heaters.
Liquid level control loops may be used for the control of boiler tank water level. Supports one, two, or three element feed water control.
Flow control loops may be used for the control of fuel flow into the boiler burners, burner draft airflow, feed water into a boiler, or steam flow out of a boiler.
Fully metered Combustion controls to automatically provide the proper fuel to air ratio over the entire boiler operating range.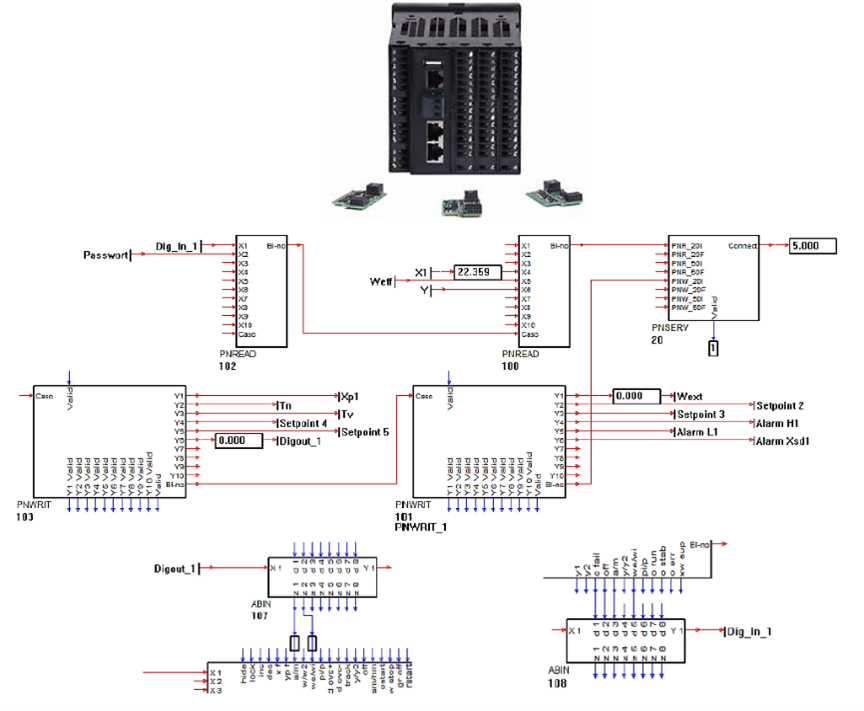 Features and benefits optimized for boiler control:

| | |
| --- | --- |
| Recorder with data-logging/event logging | |
| Programmed safety interlocks | |
| | |
| | |
| Customizable touch screen HMI | Manual control with password protection |
| | Optional password protection |
| | |

Communication and interface options provide adaptability for integration into your existing system and flexibility to establish new configurations based on customer needs.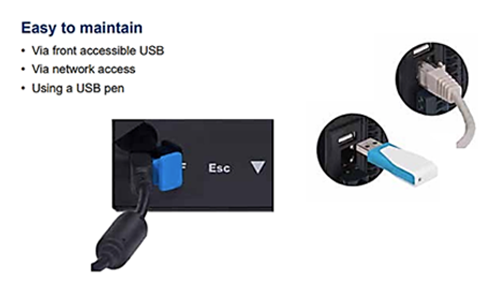 See Gems other Boiler control products!