As companies are growing due to increased demand for their products (including those that are mostly online), their warehouses are getting bigger and the need grows for more and more forklifts. Forklifts are the Number One tool used in warehousing to move products around from location to location.
Operating a forklift can be challenge as the operators are asked to move items of varying sizes and weights. As the load that the forklift picks up elevates up into the air, the forklift can become unsteady leading to a tip over and possibly injuring an employee.
One method of monitoring the load is to install pressure sensors into the hydraulic system of the forklift. As a heavy load is picked up by the forklift, the pressure sensors detects this change and sends feedback to the controller / operator to indicate if the load's weight, height and angle of the forks to determine if it is safe to continue. The forklift can then automatically slow down and/or alert the operator that a change must take place to restore a safe condition.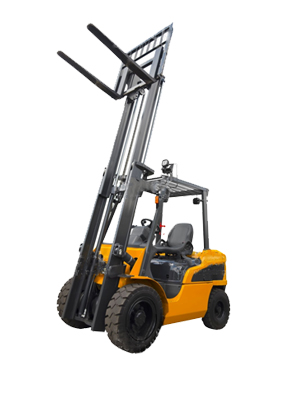 Challenge: Finding a pressure sensor that can hold up to a high number of pressure cycles as well as over-proof (over-pressure) protection.
The demand on the forklifts are required to run multiple shifts, operate constantly and more frequently. The sensor needs to be able to handle millions of operating cycles reliably. The sensor will also be required to withstand sudden pressure spikes, as well as heavy shock and vibration from loads shifting while moving items around the warehouse.


The Gems 3200 Series Pressure sensors are the heavy-duty versions of the standard 3100 series pressure transducers. Click here to see the difference between the two: The 3200 Series are designed to withstand a higher "proof" pressure (over-pressure) and tested to high shock and vibration levels. As the forklift gets bumped around the warehouse or outside loading vehicles, the sensor will be able to withstand everything that it is exposed to.
Also, every push and pull on the operating levers as the forklifts go up and down, tilts back and forth as well as shift side to side, the pressure ramps up and down in the hydraulic system a high number of cycles. The 3200 series pressure sensor has been designed to withstand over 100 million cycles of operation ensuring a stable output and long life operation.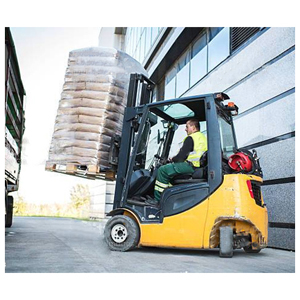 Adjacent products:
PS61 pressure switch: hydraulic pressure levels