3T Probe Installation Into 3G Fitting

3T Tapered probes are used on Warrick 3G fittings, option 2 under the Probe Type. For example, P/N 3G2E2, where the second '2' signifies it is compatible with the 3T probe. This installation is different from the 3R probe that is simply threaded into the female coupling that is already installed on other Warrick fittings.
The fitting will come with a kit to attach the 3T probe into the fitting. The kit will include the ceramic cap, the PTFE sleeve, a washer, and a hex nut.
See Kit breakdown below: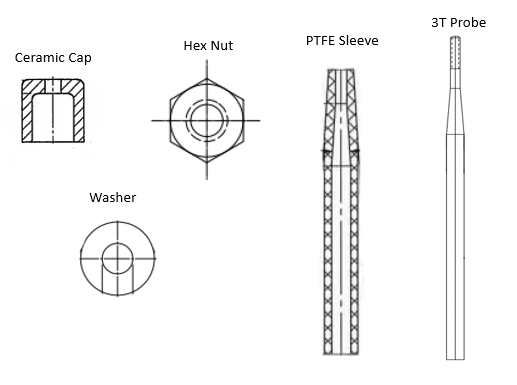 Step One:
Take the PTFE Sleeve and press fit it into the 3G fitting from the bottom up, with the narrow end in first. See below image.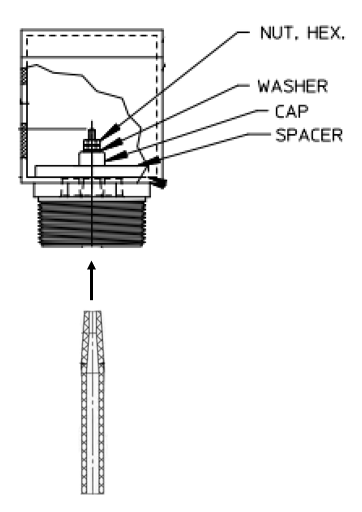 Step two:
Now that the PTFE sleeve is within the 3G fitting, next step is to push the 3T probe within the PTFE sleeve. See below.

Step 3:
Next step is to place the ceramic cap over the PTFE sleeve and 3T probe within the 3G junction box.

Last step is to place the washer over the threads, and then thread the hex nut onto the 3T threads and tighten it down to approximately 9.6 in-lbs of torque to complete the installation.
Explore more fittings and probe options HERE.