NEW PRODUCT INTRODUCTIONS!
Gems Sensors & Controls is proud to introduce the newest members of our level sensing family. The latest addition to our point level line of sensors and switches is the versatile ULS-100 Universal Level Sensor, and we have expanded our offering of continuous level transmitters to include the fully programmable non-contact RLI-80 Radar Level Sensor.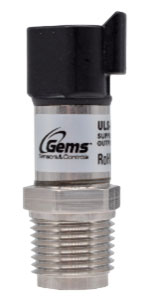 Compact – Small footprint and less-intrusive flush sensing element for maximum flexibility
Reliable – Accurate and repeatable point-level detection with electronic solid state switching
Durable – Can withstand harsh conditions and outdoor environments with IP6k9k rating, wide temperature range, and high-pressure capability
Versatile – Reduces inventory and simplifies product selection by replacing several different sensor types for aqueous, oil, and hydrocarbon based media
Approvals – CE, RoHS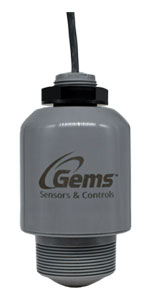 Non-contact design – Means no media ever encounters the Radar sensor.
Adaptable to Fit Your Specific Tank – Easy step by step programming
PVDF Housing Material – Resistant to high temperatures and chemically inert to most medias
Compact Design – Designed to adapt to restricted spaces
Ease of Specification – Made for a wide variety of tank designs
Approvals – UL, CUL, CE, ATEX/IECEX

For decades, Gems Sensors has served our global customers providing innovative sensors and controls solutions for the most demanding applications. Gems remains a trusted partner by delivering diverse point-level and continuous level sensing technologies. Our knowledge and experience will help you find the right sensing solution for your application.
Cutting edge technology. Precision manufacturing. Quality products at OEM prices.
Partner with Gems today!