When selecting either the 3K or 3C external mount side chamber, the following will help you select the correct p/n. Both series come with the blue junction box on top with a ½" NPT conduit connection.
For the Series 3K, the orientation is from viewing the gauge directly, which is considered the front. From there, are the left and right sides, and the back. The gauge connections are to connect a sight glass. The equalizer is the connection port(s) to the boiler or tank. The tricock tappings can be located on the right or left side, or they may be left plugged. They are additional ports for additional gauges, like temperature or pressure.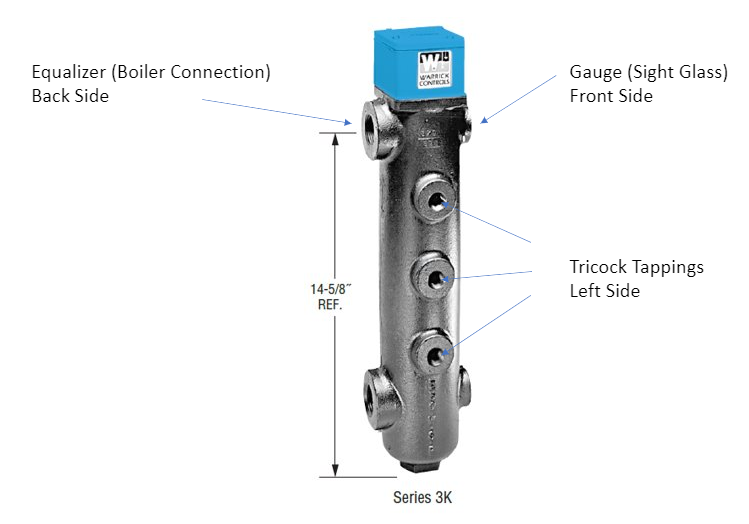 For the Series 3C there are less options for the ports, but the below diagram better explains what each port is and size.