On Friday March 20, 2020, Connecticut Governor Ned Lamont signed an executive order to suspend operations of non-essential businesses. This order specifically excludes businesses that are deemed essential by the US Department of Homeland Security.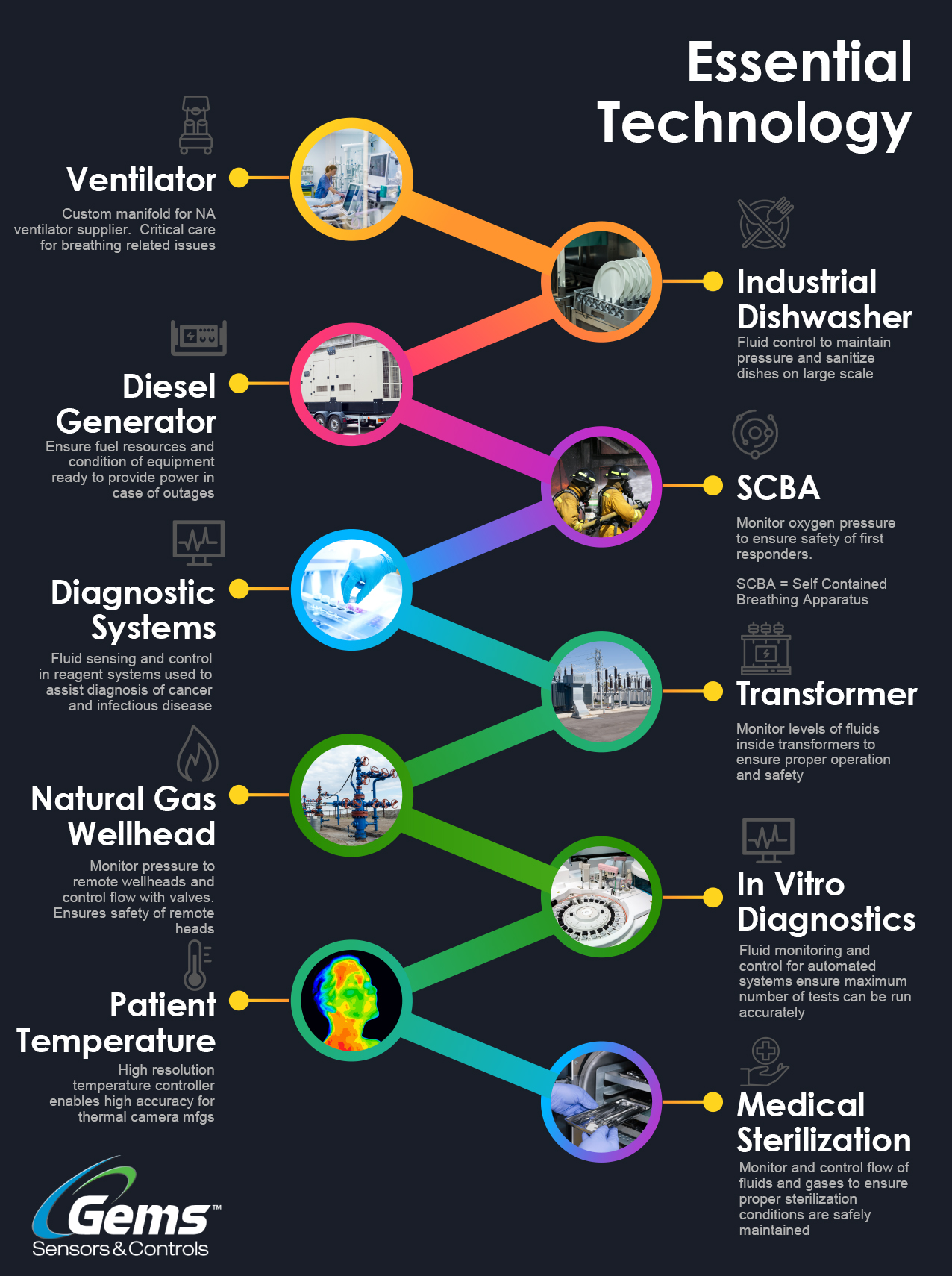 Our sensors and controls are an essential part of the infrastructure required to sustain our utilities, national security, and medical industries and meet the criteria to continue to operate and serve our customers. We are proud to provide essential technology used in applications such as medical ventilators and sterilizers, generators and transformers, and life-ensuring systems for first responders. For our customers who serve these critical industries, we want to reassure you that:
Our manufacturing, shipping, and receiving teams are fully operational.
Our customer service and technical support teams are fully staffed remotely and available to assist you during regular business hours.
Based on previous guidelines—and out of an abundance of caution for our employees and their families—we have taken precautions to ensure the safety of our employees around the world. These measures, which address the requirements most recently announced by Governor Lamont, include:
Gems Sensors worldwide manufacturing facilities are closed to the public, access is tightly controlled, and all associates non-critical to manufacturing are working remotely;
We have restricted access to portions of our facilities to increase the cadence of cleaning and sterilization to the areas where employees are present;
We are practicing social distancing in all areas of the workplace; and
We have increased the presence and areas for employees on-site to sanitize their hands on a more routine basis.
We know that now more than ever, you are depending on us. Please be assured that we are committed to delivering products and services in a way that maintains the health and safety of our employees and complies with all state and federal guidelines.
Should you have any questions or concerns, our customer service team is ready to assist.