Machinery and equipment that is used today are manufactured to high standards to ensure that the equipment cannot harm anyone (like sending an electrical shock to an operator) as well as the equipment cannot be influenced by outside entities (like electrical noise from a motor causing failures). Equipment manufacturers must ensure that the products they manufacture are safe. One method of ensuring this safety is to have their equipment certified by an independent laboratory, like Underwriters Laboratory (UL) for example. UL will inspect the equipment in detail for potential safety issues and if it passes all their testing, the manufacturer is able to put the UL logo on their equipment: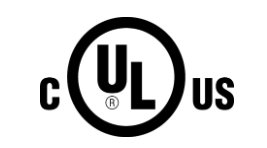 The UL logo is for standalone equipment. Gems Sensors manufactures components that go into the standalone equipment so to aid these manufactures, we supply them with sensors that have already passed the UL certification process. This way, the manufacturer can ensure they are getting a high quality and safe product.
Since the 1100, 3100 & 3200 Series Pressure Sensors are a component, Gems Sensors uses the UL Recognized label: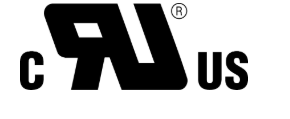 Having the UL Recognized logo from a component does not make the complete piece of equipment UL Listed but it does assist the process for the manufacturer as they do not need to re-certify that part of their system.

The Gems 1100, 3100 and 3200 Series Pressure Sensors are manufactured to the ANSI/UL 508 standards which is under the "Industrial Control Equipment" category.