Fuel Cells are a green alternative to traditional fossil fuels like gasoline or diesel. Fuel cells are beginning to be more widely used in transportation vehicles like public buses, forklifts, refuse trucks, backup generators, and more. Chances are you've seen a Hydrogen Fuel Cell powered city bus driving around your nearest city. They are clean burning, give off no emissions, and only have water as it's byproduct. One of the energy sources needed to run a fuel cell is hydrogen (the other is oxygen). In order for the fuel cell to run correctly, the flow of the hydrogen gas needs to be controlled effectively with a solenoid valve.
Challenge:
Finding a
compact
solenoid valve
that can
provide adequate flow and still
withstand
the harshness
of hydrogen over extended periods of time
.
Hydrogen is a corrosive gas that can attack and break down certain metals and make them brittle. This brittleness can cause the internal components of a valve (plunger, spring, guide tube, stop piece) to fail if they are not constructed of premium material. Also, leaking hydrogen into the atmosphere is extremely dangerous as it is very flammable. In addition, if hydrogen accumulates in a confined area, it is an asphyxiant as it will displace oxygen.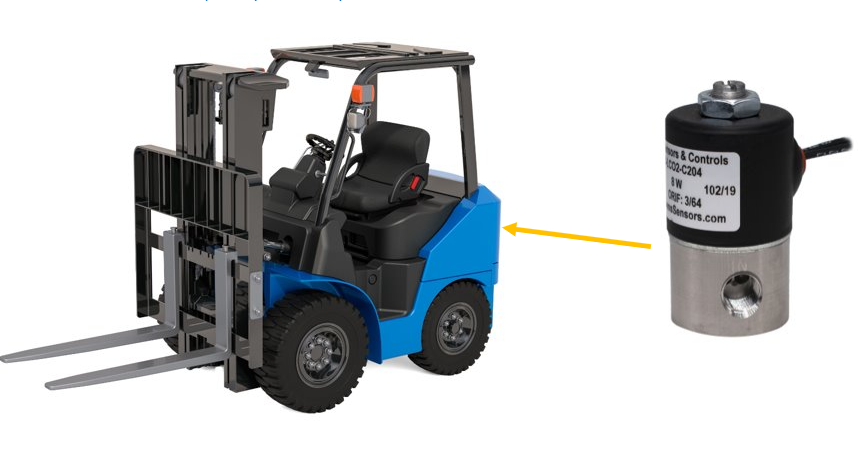 Solution:
Gems B Series Solenoid Valve
Utilizing all Stainless-Steel construction (316SS body and guide tube, and 430FR SS for plunger and stop piece), the Gems' B Series Solenoid Valve is compatible with Hydrogen Fuel Cell systems. This will lead to a long-lasting solution for trouble-free operation. With Max Operating Pressure Differential up to 400 PSI and orifice sizes as large as 3/16" the B Series Solenoid valve provides high flow of hydrogen to power the fuel cell.
Additional Features of the Gems' B Series Solenoid Valve:
EPDM O-Ring seal and EPDM plunger seal

are compatible with Hydrogen gas.

Available in 2 or 3-Way configurations

, Normally Closed or Normally Open

 

Encapsulated coils provide moisture intrusion protection 

Has bubble tight sealing capability and is designed to last for millions of cycles in general purpose liquid, gas, and vacuum applications 

Available in various orifice sizes, body materials, wattages, and coil constructions 
Additional Sensor Options for Fuel Cell Systems: