Gems RotorFlow® sensors RFO, RFA, RFS, RFO-PW all include a translucent polysulfone lens. This allows the operator to easily view the rotor for visual confirmation of flow.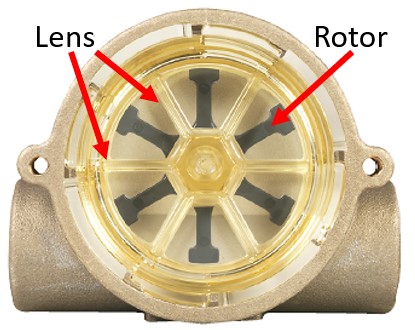 The polysulfone lens is durable plastic that is rated up to 200 PSIG (13.8 bar) or up to 212° F (100° C) when paired with a brass or stainless steel housing. However, as the media temperature rises, the allowable operating pressure decreases. Likewise, as pressure increases, the acceptable media temperature goes down.

Many applications require operating pressure and/or temperature above the more moderate limits the polysulfone lens provides. To cover these applications Gems offers a stainless steel face plate kit. The stainless steel will not allow the operator visual confirmation of flow, but all other functionality remains unchanged.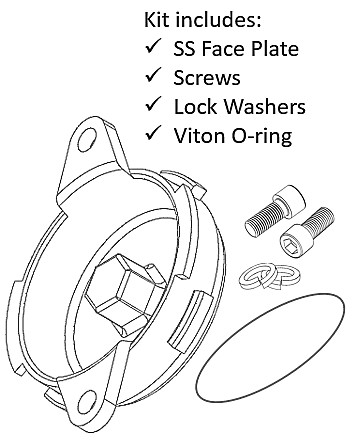 These face plates are made of CF3M cast stainless alloy and manufactured with all machined surfaces. They are offered for all of the Rotorflow® sizes; 1/4", 1/2", 9/16", 3/4", 1". By adding the SS face plate, greater operating temperatures and pressures can be achieved up to 300° F (260° C) and 500 PSIG (34.5 bar).
RotorFlow® Stainless Steel Face Plate Kit Part Number:
Fits RFO, RFA, RFS, RFO-PW
1/4", 1/2", 9/16" = 185429
3/4", 1" = 216598

Request a quote HERE.
RotorFlow® catalog: