RLI-G Guided Wave Radar Product Overview
The RLI-G Guided Wave Radar is a no-moving parts continuous tank level sensor with advanced radar level sensing technology for reliable performance in the most challenging marine and industrial tank level applications. The RLI-G Series comes standard with 4-20 mA and HART output.
Gems Sensors new tank level transmitter offers many options for fitting perfectly into your application, whether you're in the Marine or Industrial industry. It's new advanced radar level sensing technology is designed for accuracy of ± 0.2 inches of liquid measurement independent of dielectric constant, temperature, pressure and density variations. With its adaptability indication to fit all tanks, the RLI-G is surely your next purchase for your tank.
If you're working within the Marine industry, the best tank level sensor applications to fit with an RLI-G are: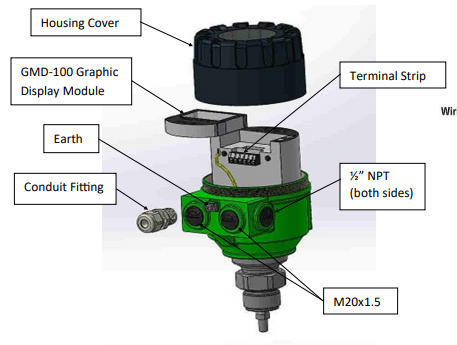 Ballast
Fuel
Potable Water
Waste
Fire Fighting Foam
If you're working in the Industrial industry, these applications may work best with your RLI-G;
Day & Storage Tanks
Water, Feedwater & Condensate
Lube & Hydraulic Oil
Coolants & Solvents
To take a further look into the RLI-G, download the Product Guide below.
Watch Gems design engineer, Dave Curry, explain the ins and outs of our tank level indication sensor below.