Nitrous oxide (N2O) is used in race car engines to provide a short but effective boost of energy. When N2O is mixed with fuel, it adds extra oxygen molecules to the fuel which translates into more horsepower as it is burned in the engine. The N2O system is controlled by valves (like the Gems B Valves) and injected into the fuel system via nozzles.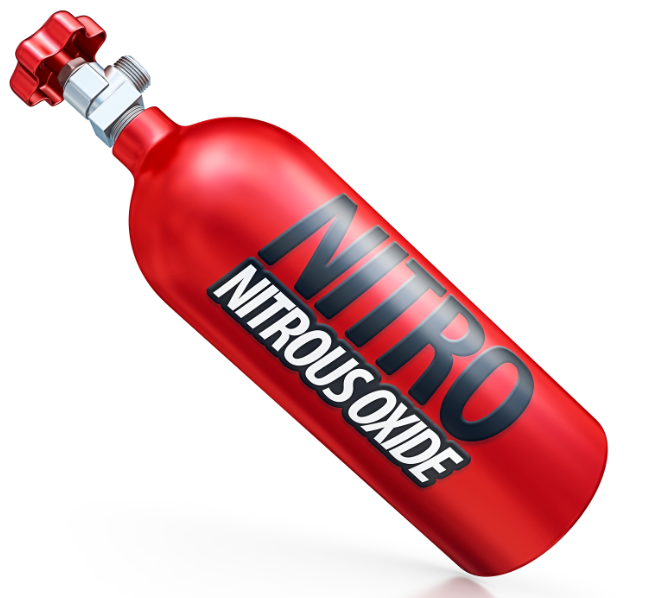 Delivering the N2O thru the system relies on the bottle that stores the N2O to be at a certain pressure. This is accomplished by use of a "blanket warmer" around the N2O bottle. As the blanket warmer heats up the bottle, pressure increase and delivers the N2O swiftly and properly to the fuel system.
Challenge:
Finding
a pressure
reliable
switch that can
accurately set & reset
under harsh conditions
Living under the hood of a race car is not an easy environment. There is high heat from the engine, lots of vibration as the engine revs up to speed and heavy shock as the clutch is popped once the green light says go! Also, there could be long periods of time of unuse and under pressure. Up in the north, Drag Racing only takes place in the summer months so the system can sit at pressure and unused for long periods of time and then called up to work when it is time to race.
Solution:
The PS
6
1 Series Pressure Switch
By utilizing the Gay-Lussac's / Amonton's Law (that states the correlation between pressure and temperature), the system can take advantage of heating up the bottle to make up lost pressure as the N2O is used. As the bottle empties, the pressure in the bottle drops. The pressure switch detects this drop and switches the blanket warmer on. The blanket heats the bottle, and pressure increases inside the bottle. Once the bottle hits the ideal pressure, the pressure switch activates and turns the blanket warmer off. Due to the accurate set and reset points of the PS61, the bottle can very precisely maintain the ideal pressure required to make the most horsepower.