Hydraulic lift system is used to raise and lower an arm on a shearer (also called a power loader) to cut coal from the coalface. Reliable hydraulic oil level sensing is required to maintain continuous operation efficiently and safely.

Challenge: Hydraulic oil coating the prism on optical sensors causes inconsistent sensing of critical fluid level creating concerns over reliability. The sensor is unable to accurately detect fluid levels.

Optical type sensors used in these applications are subject to coating build-up and other reliability concerns due to the LED refraction technology used. Coating present on the prism can prevent repeatable detection of hydraulic oil level, limiting the sensor's accuracy.

Solution: Gems Sensors' XLS-1 Ultrasonic Level Sensor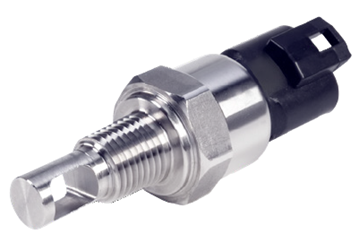 Uniquely designed to reduce customer downtime, the rugged and compact XLS-1 with microcontroller has no moving parts and reliably senses oil, water, and harsh chemicals while ignoring foam and condensation. In addition to meeting IP67, Gems XLS-1 meets IP6K9K – a more stringent requirement for high-pressure/high-temperature washdowns. This high-rated IP standard reduces customer worry about moisture ingress in tough outdoor environments. Gems' XLS-1 comes pretested to industry-leading load (15 G), temperature (-40°F to 257°F/-40°C to 125°C), vibration (10 to 2000 Hz), and pressure (250 psi with capability up to 500 psi – consult factory) standards to reduce your overall product testing.
XLS-1 Ultrasonic Level Sensor Features & Benefits:
No moving parts
Durable sealed design – IP6k9k
Ease of use – simple installation
Wide temperature range
Excellent in harsh environments