The current land speed record is 763.035 mph. The BLOODHOUND SSC Project hopes to set a new record of 1000 mph.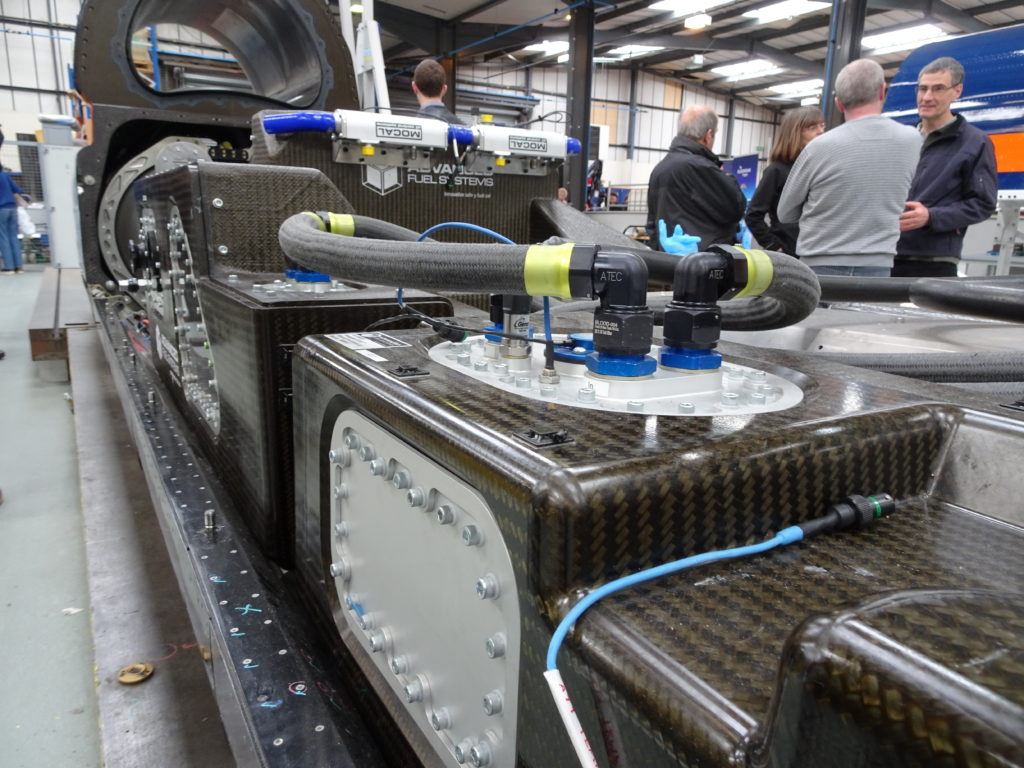 Accomplishing such a feat requires a substantial amount of thrust – 47,500lbs of thrust which is equivalent to 135,000 thrust horse power, to be exact. To produce this, the BLOODHOUND Supersonic Car combines three hybrid rocket motors with a Rolls-Royce EJ200 jet engine. Also required is a unique fuel system that will reliably deliver 500 liters of aviation fuel to the jet under sustained loads of up to +2g acceleration and -3g deceleration.
With such advanced equipment, it is important to conduct tests and then validate and monitor the results. That's where Gems comes in. Gems' sensors are on some of the most crucial parts of the BLOODHOUND – the Jet engine, the Jet A1 fuel tank, the HTP rocket pump chain transfer gearbox, hydraulics on the winglets and high speed air brakes, to name a few – as well as the test rigs analyzing the data and preparing the car.
In December 2016 and January 2017, Gems proudly supported the BLOODHOUND SSC Project during a crucial jet fuel test. Gems' sensors helped to monitor the tests and validate the results.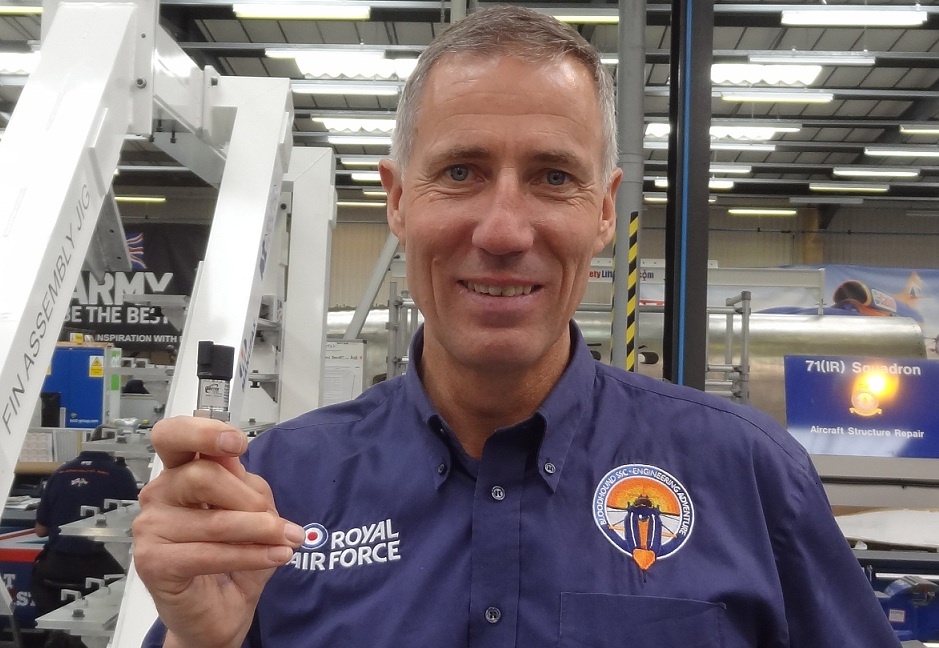 Current Land Speed Record holder and driver, Andy Green, holds a Gems Sensors pressure transducer that is on Bloodhound SSC.
In addition to the goal of setting the new world land speed record, the Bloodhound SSC Project's mission is to inspire the next generation of engineers by the promotion of STEM (Science, Technology, Engineering and Mathematics) education subjects. In doing so, they will openly share data with followers of the project. Data for each of the planned runs will be available for analysis.
The BLOODHOUND team is building the car using the Jet engine and a single mono propellant rocket this year. It will then be tested on the runway at Newquay in England later this year. They plan to run the car the following year at the Hakskeen Pan in South Africa up to 800MPH before reworking it to fit three hybrid rocket motors. This will allow the car to accelerate to the 1000MPH average speed through the measured mile.
Stay tuned for more updates on this exciting and ambitious project!