As someone involved in the OEM design process, here's a scenario you're probably familiar with: Your company is embarking on a new design for the medical market. It's a competitive and fast-paced market so you're concerned about development time and equipment costs. You must meet strict regulations. Your device requires fluid handling and you'll need support of a sensors and controls supplier. What should you do next?
Did you guess contact a sensing and controls supplier? Sensors and controls may be physically small but you'd be surprised the impact a knowledgeable fluid handling supplier can provide to your design when contacted early in the process. Before your next OEM design, ask your sensing supplier these questions. We guarantee it'll save you time!
1. How can you help me reduce my development time?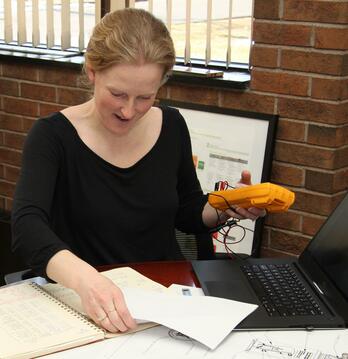 This begins with not just selecting a supplier, but partnering with a knowledgeable supplier with fluidics expertise. Fluidics experts keep abreast of the latest advances in fluidics technology and have extensive knowledge of the field. As such, they can quickly see through design challenges and identify approaches to solve them quickly.
Another advantage of working with a supplier with this expertise is that design of the component can proceed in parallel, rather than in sequence, with design of other system functions. This can accelerate the upfront development timeline and may also save time later in the process when design conflicts are more difficult to correct.
At Gems Sensors we provide personal attention, engineering expertise, and technical support to reduce development time and potential risks, improve the understanding of design issues, and quickly identify the right solutions.
2. How will you help me control my equipment costs?
A good supplier will not only help you control equipment costs but they should help reduce them. Look for a supplier with the ability to identify straightforward solutions, has a strong knowledge of supply chain, access to volume pricing, and the infrastructure to readily produce custom parts if necessary.
Gems has decades of experience reducing the total number of components and overall fluidic system costs for our customers.
3. What type of validation process do you have for prototypes and manufacturing to meet my design requirements?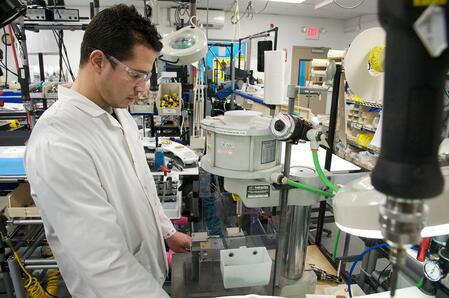 Validation is critical to assure that the design specifications have been met. Make sure your supplier is equipped to perform validation tests. Key tests to be conducted on prototypes include: first article inspections, Process Failure Mode Effects Analysis (PFMEA), manufacturing readiness review, life cycle, pressure, leak, RFI/EMI testing, shock and vibration testing, IP/environmental testing, accelerated life (HALT) and Stress (HASS) testing.
Gems is fully equipped to conduct a wide range of validation tests/processes to meet the design requirements.
4. What certified quality processes do you have?
Having certified quality processes is a strong indication of a supplier's dedication and commitment to meeting regulatory and quality requirements. These quality processes can be essential to your design, especially in the medical and life sciences industry. Look for a company that has ISO 9001 and ISO 13485 certifications. In addition to these certifications, a company with a designated clean environment for manufacturing and testing can help you guarantee the high quality and functionality of the products going into your device.
We have three fully equipped ISO manufacturing facilities in North America (ISO 13485 and a dedicated clean room at our headquarters site), Europe and Asia to ensure that Gems is able to serve the wide-ranging needs of our medical device OEM customers.
5. Can you provide me with a subassembly / system?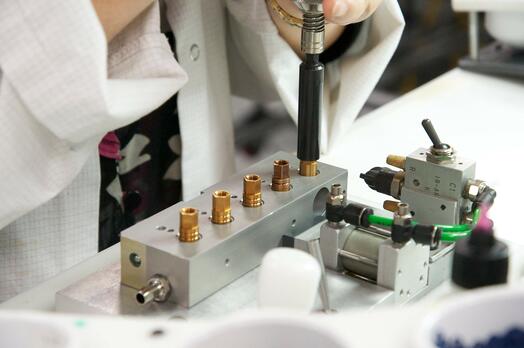 A subassembly, also known as a system, contains several components integrated into a unit forming a part of a larger assembly. For example, if your equipment design requires a bottle, integrated level controls, and a siphon tube you may have to contact multiple suppliers to source the components, create a design to incorporate them and then have it manufactured. By contacting a supplier with all of these capabilities, they can create a carefully designed and engineered system that is optimized based on your end-user requirements that can be purchased as one component (single SKU).
This can can help to accelerate your time to market, reduce your equipment's footprint and complexity, simplify your manufacturing processes, and optimize your end-user's experience. Plus, you'll benefit from having your supplier's fluidic engineering expertise on your team.
Learn more about how Gems works with our customers to develop customized fluidic systems >
Before your next design, make sure you receive answers to these questions. It will not only help you feel confident in selecting the correct supplier for your application but provide you with a host of other benefits including time to market, increased reliability and improved serviceability.