CNG/LNG compressors are the heart of natural gas refueling systems for point of use and fleet service vehicles. A top CNG/LNG compressor manufacturer that uses Hazardous Location (HAZLOC) Pressure Sensors from multiple suppliers is eager to consolidate their suppliers and is now also considering our valve and continuous oil level sensor solution. Given the presence of explosive gas fumes within the application environment, intrinsically safe and explosion proof pressure sensors are required at this customer's locations.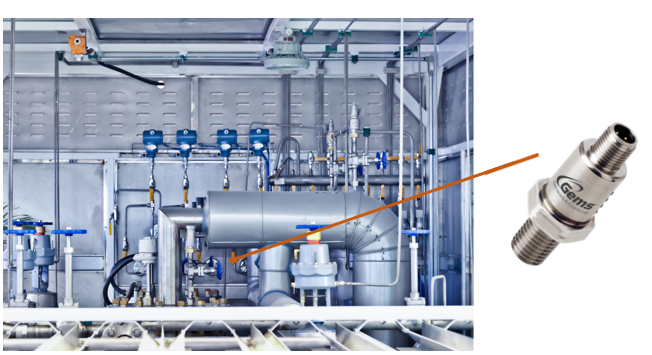 Challenge:
Finding one pressure sensor vendor that supports their vari
ous
Hazardous
Location applications
The CNG/LNG compressor manufacturer's system requires both the Non-Incendive Hazardous Location pressure sensors as well as the Explosion Proof Hazardous Location pressure sensors as a requirement on the inlet and discharge pressure sites of their refueling stations. The pressure sensors monitor the process in real-time and send feedback to the controller to make changes as needed.
Solution:
The Gems' 31CA
/32CA
Non-Incendive
and 31EP
/31EP and 31EA/32EA
Explosion Proof
Hazardous Location Pressure sensors.
Gems has a wide variety of Pressure Sensors used in HAZLOC applications like those in the Oil & Gas markets.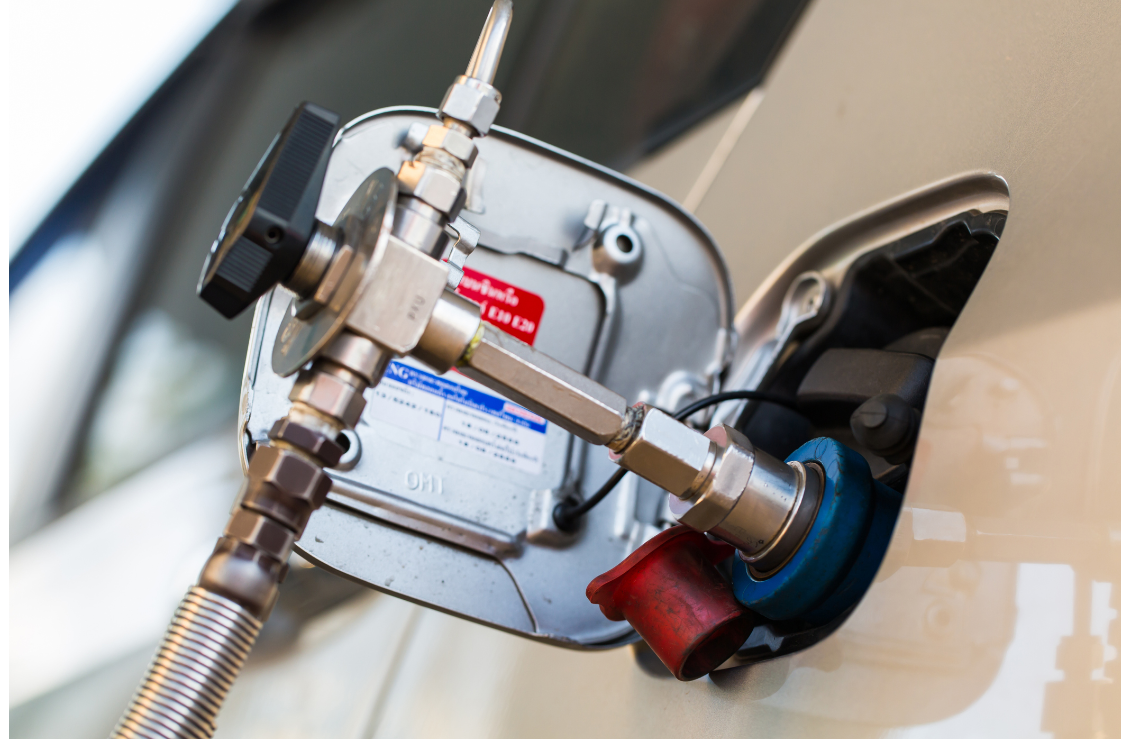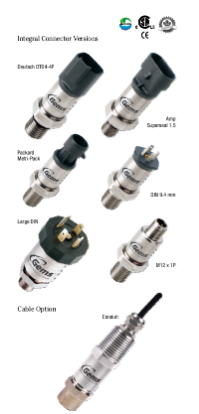 For CSA approved Non-Incendive applications, the 31CA/32CA Non-Incendive series met the requirements for this customer. An added feature is the Single-Seal approval rating. Typically, if a sensor is of lessor quality in a HAZLOC application, it will need to have a dual seal. Dual seal states that if the first seal was to fail, the second seal will contain the fluids. The Gems 31CA is so robust that it carries this single seal rating and does need a secondary seal.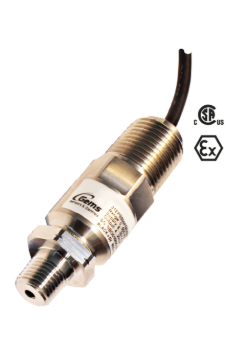 For this customer's higher-level applications requiring a pressure sensor that is Explosion Proof rated, both the CSA Approved 31EP/32EP and ATEX approved 31EA/32EP sensors are available.
The 31EP/32EP and 31EA/32EP sensors utilize a ½" conduit electrical connection to safely connect the wiring to their wiring system.