Design & Development of Fluid Handling Systems
From Concept Feasibility through Commercial Manufacturing
At Gems Sensors, we understand that each client's situation and needs are unique. We provide outsourced design and development services: whether you need a custom component, feasibility study or complete design and development of a complex fluid handling system. Gems Sensors managers will structure the project to meet your needs, timing and budget. For OEMs who don't have the time, or need to supplement their resources, to take on development in-house, Gems Sensors is an ideal solution.
To meet all of these varied requirements, our Design Services provide a team-based approach to addressing each client's individual circumstances. Our dedicated team of experts in fluid handling, measurement and control utilizes four phase methodology and robust design practices that ensure every component, assembly and system solution meets our clients' specific needs.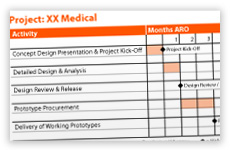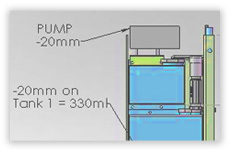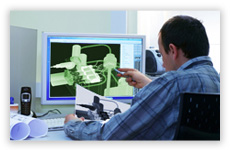 Our experienced design engineers and project managers have access to state of the art equipment and facilities located around the world, including sites in North America, Asia and Europe. To realize your project milestones, Gems Sensors develops full project specifications including:
Development plan/statement of work
Project timeline driven by project management
Milestone based cost structure
Design engineers specializing in:
Mechanical design
Electrical design
CAD PCB layout
Software development & validation
Systems integration
Solid modeling
Rapid prototypes
Design control
Risk analysis
Validation & verification
Gems Sensors Design Services team has a proven track record with a wide range of clients from venture backed medical start-up companies to medical or life science market leaders providing contract service support at any stage in the product development process from initial concept to commercial manufacturing.