Pressure Sensors in Hydraulic Cylinders
A form press is a large industrial machine used in a production facility to form sheet metal parts. These machines incorporate hydraulic cylinders, which are utilized to control the amount of pressure applied to form the parts. To help increase cylinder position control accuracy typically two transducers are used to measure the differential pressures across the hydraulic cylinder for high tolerance parts.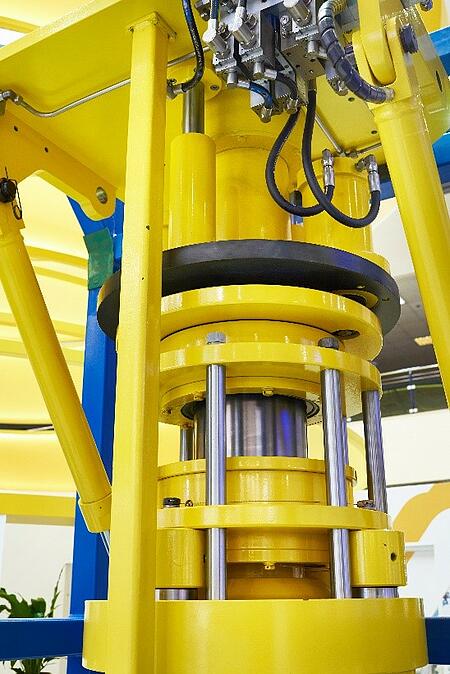 The extreme pressure and force applied on these large form presses can range from 3,000 PSI up to 15,000 PSI with large pressure spikes that could exceed these operating pressures by 2 to 4 times.
Challenge: Higher accuracy, 1:1 interchangeability, and over pressure withstand
Accurately measuring and applying the pressure force helps to ensure the production parts are formed correctly. Too much pressure can distort the part, too little pressure prevents the part from being shaped the right way. Pressure Transducers must be able to deliver the accuracy yet withstand large pressure spikes without degradation of sensor performance in a harsh operating condition.
Solution: 3200 Series Pressure Transducer
Our 3200 Series Pressure Transducer provides both the accuracy and high over pressure protection required. Our 3200 Series Pressure Transducers also offers high 1:1 interchangeability from sensor to sensor which enables manufacturers to easy select married pairs. The high accuracy, 1:1 interchangeability and over pressure ratings within our 3200 Series pressure transducers ensure high part quality while also surviving in harsh operating conditions.