Get to know Gems' 3600 Solid State Pressure Switch: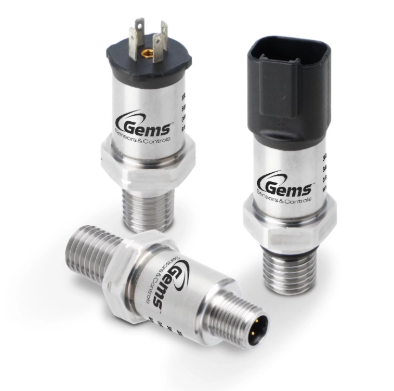 The 3600 series solid state pressure switch, built using our proven thin film sensing technology, offers great accuracy in rough environments. The 3600 is the ideal alternative to electromechanical switch types, it is suitable for high cycle pressure applications, or when broad frequency response and very accurate set points or dead band requirements are needed.
The 3600 Series offers a modular design, with a host of pressure ports, electrical connections and multiple programmable switching modes (Switch High, Low and Window mode, with hysteresis and switching delays) which enables the product to be optimized for a broad range of applications. Switch settings can be factory set and modified in the field with a USB programming tool.
Available in 11 pressure ranges from 0-1 bar (0-15 PSI) to 0-1000 bar (0-15,000PSI), the 3600 series is characterized by its compact size and its ability to operate over a wide temperature range of -40˚C to +105˚C (-40F to 221F), which offers flexibility for a host of applications.
Proven Thin Film Technology provides high levels of performance and stability. Standard units have a switch point accuracy of 0.5% full scale .The Solid state switch is designed for more than 100 million FS cycles, with a long term drift of just 0.2% FS/year eliminating the need for costly re-calibration. The 3600 is highly resistant to shock and vibration, which makes it the ideal pressure sensor for demanding industrial applications and in off highway vehicles. Because it is hermetically sealed, the 3600 handles high temperature and oxygen cleaning; making it ideal for medical gases and sterilization applications. Additionally, its' leak-free operation ensures accurate monitoring, making it a great choice for applications related to fire suppression.
For more information on the Gems' 3600 Solid State Pressure Switch: